THE MOST ACCURATE IQ TEST
Hey there, curious mind! Ever wondered how your brainpower stacks up?
Our free IQ test is designed to give you a quick, fun, and accurate measure of your intelligence quotient. No need to wonder anymore, it's time to discover your intellectual strengths!
20 questions
15 minutes
Immediate results
University certified
Certificate in 30 minutes
What does my IQ score mean?
Your IQ will help identify strengths and weaknesses in the aspects of intelligence our test measures. Your score will reflect where you lie compared to others in your age group. IQ tests are standardized to a median score of 100 and a deviation of 15. This means the most common score is 100 and 2/3rds of test takers score between 85 and 115. If your score is above 130 you're in the top 2.1% percentile.
Your Gateway to Cognitive Brilliance
Your Gateway to Cognitive Brilliance Unleash your potential with our scientifically designed, multilingual IQ tests. Whether you're a genius in the making or simply curious about your cognitive abilities, IQ Explorer is the platform for you.
Accuracy and precision are at the heart of our operations. Our IQ tests are meticulously crafted to measure a wide range of mental skills – from problem-solving and logical reasoning to abstract thinking and spatial awareness.
Our IQ test is designed to measure a person's cognitive abilities, which include a range of mental skills related to problem-solving, logical reasoning, verbal and mathematical aptitude, spatial awareness, and abstract thinking. It can also measure a person's working memory, processing speed, and ability to make connections between seemingly unrelated information.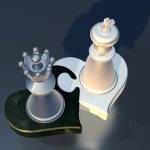 Logic
Visual Designs
Spiral Relationships
Working Memory
Perception
Comprehension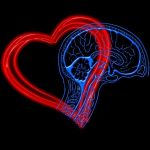 Overall IQ
Left Brain/Right Brain
Creativity
Are you a genius? CLASS YOUR RESULT
Dr David Wechsler developed a means of classifying IQ scores called the Wechsler Adult Intelligence Scales (WAIS). The scales are the most py-5ly used and accepted means of classifying intelligence and are regularly updated to account for the FLYNN effect. Currently in its 4th revision the scales are presented below
IQ
103
IQ
105
IQ
103
IQ
109
IQ
135
IQ
99
IQ
99
IQ
103
Top countries by average IQ
1
Singapour
108
2
Hongkong
108
3
Taiwan
106
4
Coree du Sud
106
5
Japan
105
6
China
104
7
Switzerland
102
8
Netherlands
102
9
Coree du Nord
102
10
Macao
101
11
Island
101
12
Finland
101
13
Canada
101
14
Belgium
100
15
Germany
100
16
Russian Federation
100
17
Austria
100
18
New Zealand
100
19
Israel
100
20
Norway
99